School Cleaning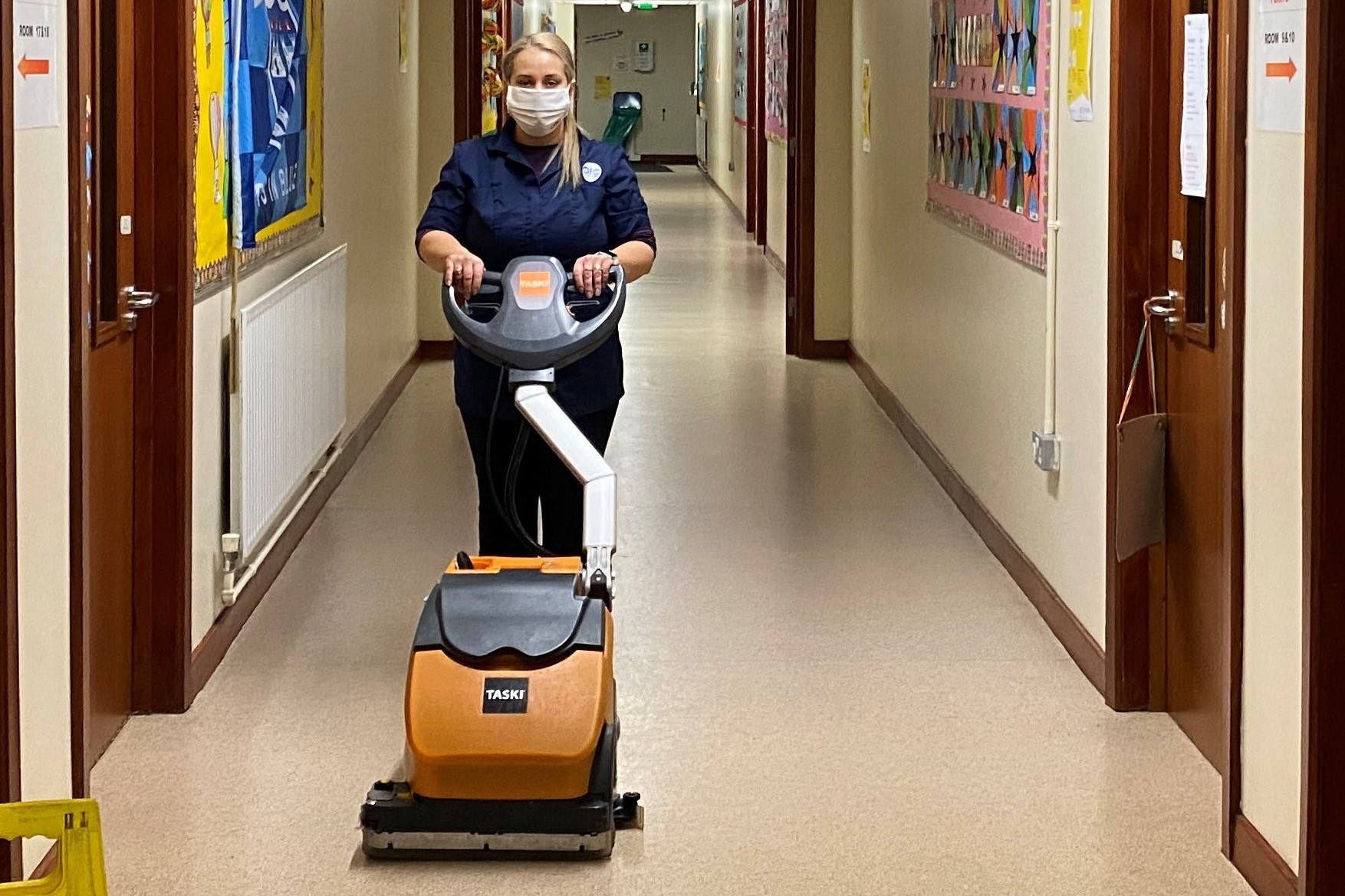 ---
Whether it is college or university, or primary or post-primary school, cleanliness of the school has a direct impact on the immediate environment. Schools are potential havens for flu, virus, and bacteria, which makes it imperative for authorities that the premises are thoroughly cleaned on a daily basis. Cleanliness in school is more than simply making a classroom look acceptable; a neat and clean school helps in promoting health, wellness, and safety in the community.
Tackling an entire school can be a tough task, but our OIC School cleaning services are designed to be comprehensive and flexible to get the job done. We provide cleaning solutions before, during, and after the school day, including weekends and during vacations and summer break. Our team can work around any term time schedule.
One of the challenges that schools face is the diverse range of cleaning needs. Many educational facilities include gymnasiums, computer labs, and other special purpose rooms in addition to numerous classrooms and offices. Our OIC school cleaning services have been designed around meeting all of these needs through a single point of contact. We can offer daily cleaning services around the entire school, provide special services to complement in school staff, as well as perform periodic or one time cleanings. Quality assurance and regular communication is key to our service; our site supervisors and contracts manager meet with you regularly and a quality assurance analysis is provided on a monthly basis.
Here is just a small sample of the wide range of OIC School cleaning services that we have available for our clients through the Greater Dublin area:
• Floor cleaning for any surface from hard floors to carpets, including buffing, polishing, waxing, and shampooing.
• Disinfection services for classrooms, bathrooms, and any other space to help fight the spread of germs.
• Interior and exterior building and grounds cleaning
• Window cleaning inside and outside
• Pest Control
• Eco Spraying
• Touch Point Cleaning Service
• Emergency Cleaning
• Consumables